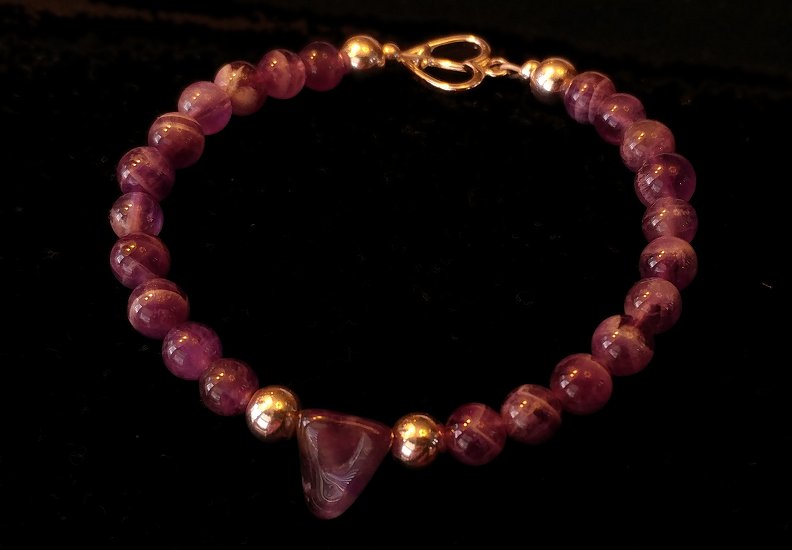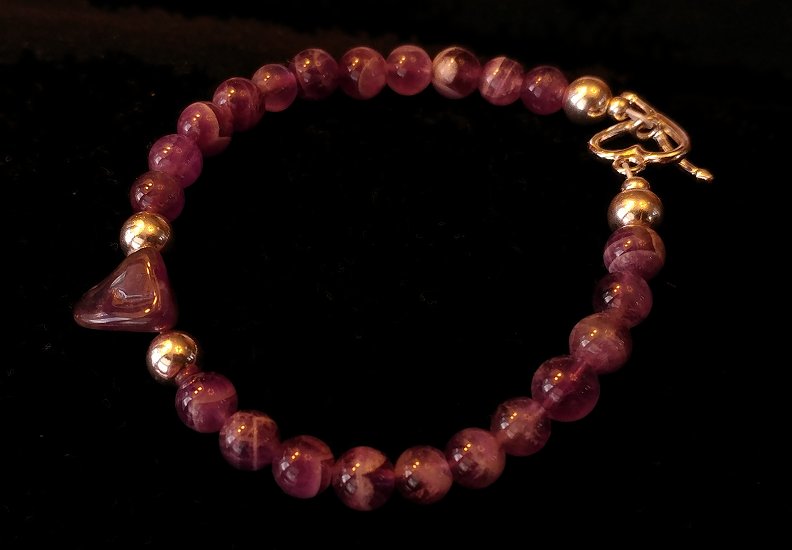 From the moment we first met, Amethyst has spoken to me.  I've always been drawn to its energy.  The love  and grace that radiates from it opens my heart to possibility, hope and limitlessness.
I wear Amethyst to keep my mind calm, yet stimulated in this chaotic world.  Amethyst opens channels of angelic communication and spiritual awareness to support me to create and live experiences of my highest good.
I sit at my computer far too many hours, so Amethyst also supports me to balance my metabolism and strengthen my immune system.
Read through the Metaphysical Properties below and ask Amethyst to support you with specific attributes for your highest good.
In love and light,
Kate
GEMSTONES: Amethyst  + .925 Silver clasp & hardware
Round gemstones and silver beads are 6mm, center amethyst varies in size
All bracelets are handmade by Kate.  Each bracelet is cleared and cleansed of energy, then blessed and infused with healing Reiki prior to mailing to you.
.925 silver is used for all hardware and silver beads.
Allow up to 10 business days for the creation of your bracelet.
NOTE:  Be sure to select:
* The correct SIZE for your bracelet **AND ===>Select the clasp you prefer: Lobster OR Toggle?
Additional Note:  Due to browsers, monitors and the nature of gemstones, colors will vary.
Have trouble with clasps and prefer an elastic, stretch bracelet? Gotcha covered!
* powerful protection * blocks geopathic stress/negative energy * enhances higher state of consciousness * opens spiritual awareness and intuition * calms and stimulates the mind as appropriate * alleviates sadness & grief * breaks up old emotional though processes * supports clarity of thought and focus * improves concentration * promotes understanding of spiritual reality * wards off insomnia * balances the body's metabolism * cleanses the blood to strengthen immune system * reduces bruising, swelling and promotes injury healing
* channels and absorbs the energy of gemstones for healing * stimulates psychic and spiritual awareness * serves as a disinfectant for the body to boost immunity * stimulates Kundalini energy