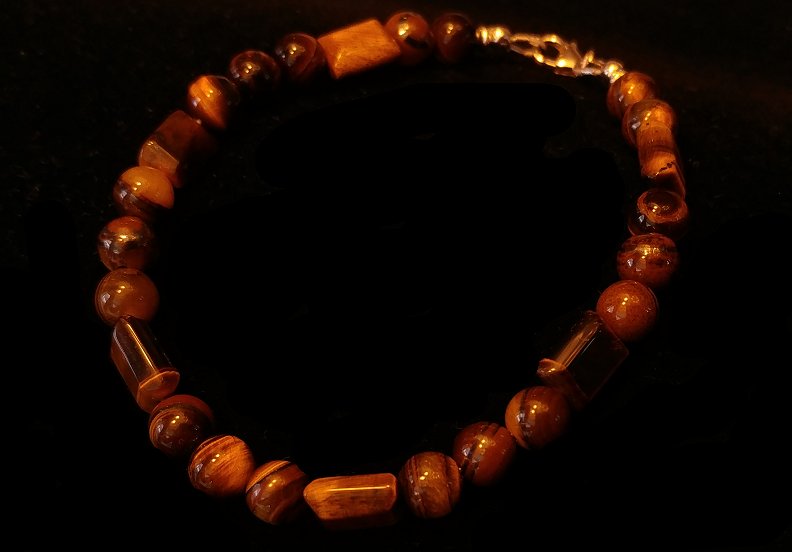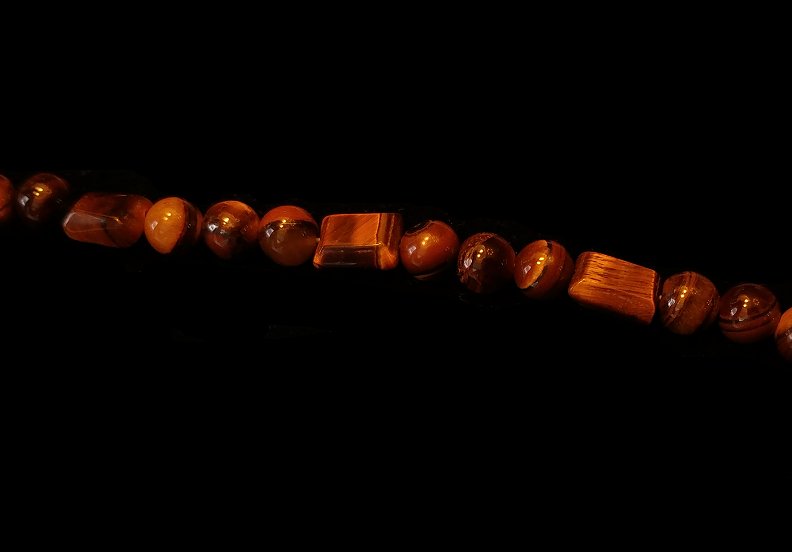 Tiger Eye ~ a Shield of Protection

I've always been drawn to Tiger Eye – finding it's bold layers reminiscent of Mother Earth herself – solid, stable, unflinching.
Tiger Eye is traditionally carried as a Talisman against negativity, so it is perfect as a shield of protection for all forms of negativity that bombards us on a daily basis.

Tiger Eye is a powerful conduit of power that supports the mind, body and spirit to act as one, grounded, balanced and with clarity of thought.  It opens the way to Be the Observer of your life to see past the emotional drama to create a higher outcome.
These gemstones are not for the faint of heart – you'll love them!
In love and light,
Kate
GEMSTONES: Tiger Eye  + .925 Silver clasp & hardware
Round gemstones are 6mm, rectangular stones are 6mm x 8mm
All bracelets are handmade by Kate.  Each bracelet is cleared and cleansed of energy, then blessed and infused with healing Reiki prior to mailing to you.  Allow up to 10 business days for the creation of your bracelet.

.925 silver is used for all hardware and silver beads.
NOTE:  Be sure to select:
* The correct SIZE for your bracelet **AND ===>Select the clasp you prefer: Lobster OR Toggle?
Additional Note:  Due to browsers, monitors and the nature of gemstones, colors will vary.
Have trouble with clasps and prefer an elastic, stretch bracelet? Gotcha covered!
* traditionally carried as a talisman against ill wishing & curses
* shows the correct use of power
* brings out integrity & assists in accomplishing goals
* grounds and facilitates manifestation of the will
* anchors change in the physical body
* aids in collecting scattered information
* helpful for resolving dilemmas & internal conflicts
* heals issues of self-worth, self-criticism, and blocked creativity
* balances yin yang
* energizes the emotional body
* alleviates depression and lifts moods
* channels and absorbs the energy of gemstones for healing
* stimulates psychic and spiritual awareness
* serves as a disinfectant for the body to boost immunity
* stimulates Kundalini energy