Every aspect of my life is working out for my highest and best good, and I'm so excited to learn what happens next!

The Game audio:  click here to download
play time 15:59 mins
The Game PDF file: click here to download
Bonus Info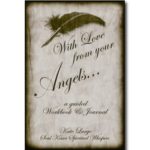 In 2012 I created and published the With Love from Your Angels ~ a guided Workbook & Journal.  This section from the workbook guides you step by step how to work with your angels to:
face and flesh out painful, negative energy of a life situation, event or relationship
create and anchor your safe space
show you where the energy was birthed
forgive and disconnect
infuse love
Click here to download the PDF.  You have my permission to print this section for yourself only.
If you would like to own this workbook/journal, click here to order it from Amazon US.

The Game audio:  click here to download
play time 15:59 mins
The Game chapter PDF file: click here to download
The Game of Life and How to Play It book PDF file: click here
Bonus Info

When we go to sleep our brains continue to process the events/energy of the day.  When we set the intention to improve our lives, sometimes our dreams can become strange, weird or even nightmares.  When I asked the angels for help with this, they gave me this simple action step:
Before going to sleep, ask your angels to help you to only remember the parts of your dreams that will benefit you during your waking hours.
As a result, you will probably not remember your dreams at all.  If you do remember, the dream holds a message for you – and sometimes, the message is not literal.
Dream Example:  the toilet overflows.  If this were my dream, I would know that change is happening for me, because I know that water in a dream means change.
RECOMMENDED RESOURCES

MasterClasses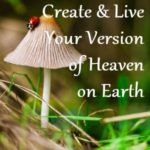 Note: The meditations and Masterclasses may be purchased individually from the MasterClasses and Meditations page.  They are included in the Manifesting Miracles Membership.

The Game audio:  click here to download
play time 15:59 mins
The Game chapter PDF file: click here to download