Dearest Spiritual Being of Love and Light,
Thank you for clicking in and accepting my gift!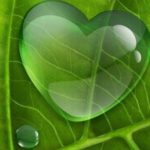 The Cleanse and Clear Away Fear in Your Safe Space is a gentle guided meditation where you'll enjoy a fresh, magical waterfall.  While standing under the gently falling water, you'll cleanse and clear away fear that's been camping out in your body.  Naturally you'll be guided to fearlessly embrace your power.
Click here to download it.
Did you also get my gift of the meditation: Replenish Your Energy with Angelic Love Container?  It was on the home page.  If not, you may download it by clicking here.
Dear one, I'm so grateful for you.  I keep you in my prayers and wish the very best for you – happiness, joy, love and great prosperity.  May the struggles of this year be behind you.
All my love,


PS – If you need a hand of support, please click through the website to discern if I may be of assistance.