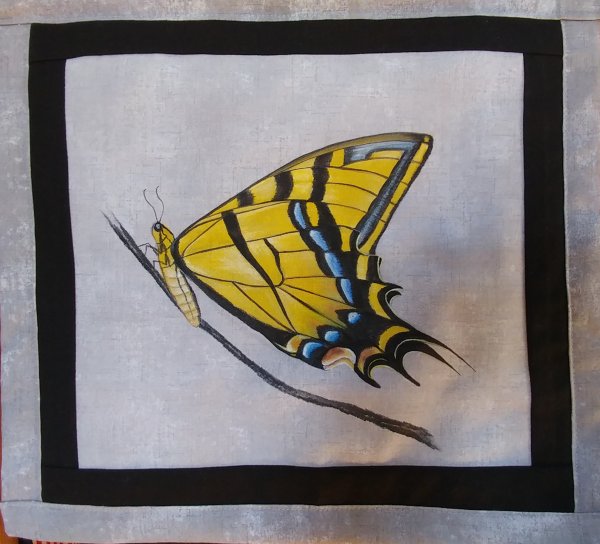 "Butterfly Magic" is painted on a light gray variegated cotton fabric and features a 3/4″ onyx black fabric border with a 3/4″ light gray variegated cotton external border.
Click here to begin your custom order!

Butterfly Magic for Megan

"Butterfly Magic" is a custom piece designed as a reminder that a father's love is eternal and displays the very special number "7" to show divine, loving support.
Fee:  $295.00
Photo by Megan
Rough Size: 17″ x 17″
May be displayed from a 7/16″ curtain rod.
Materials: 100% cotton fabric, batting, fabric acrylic paints, thread