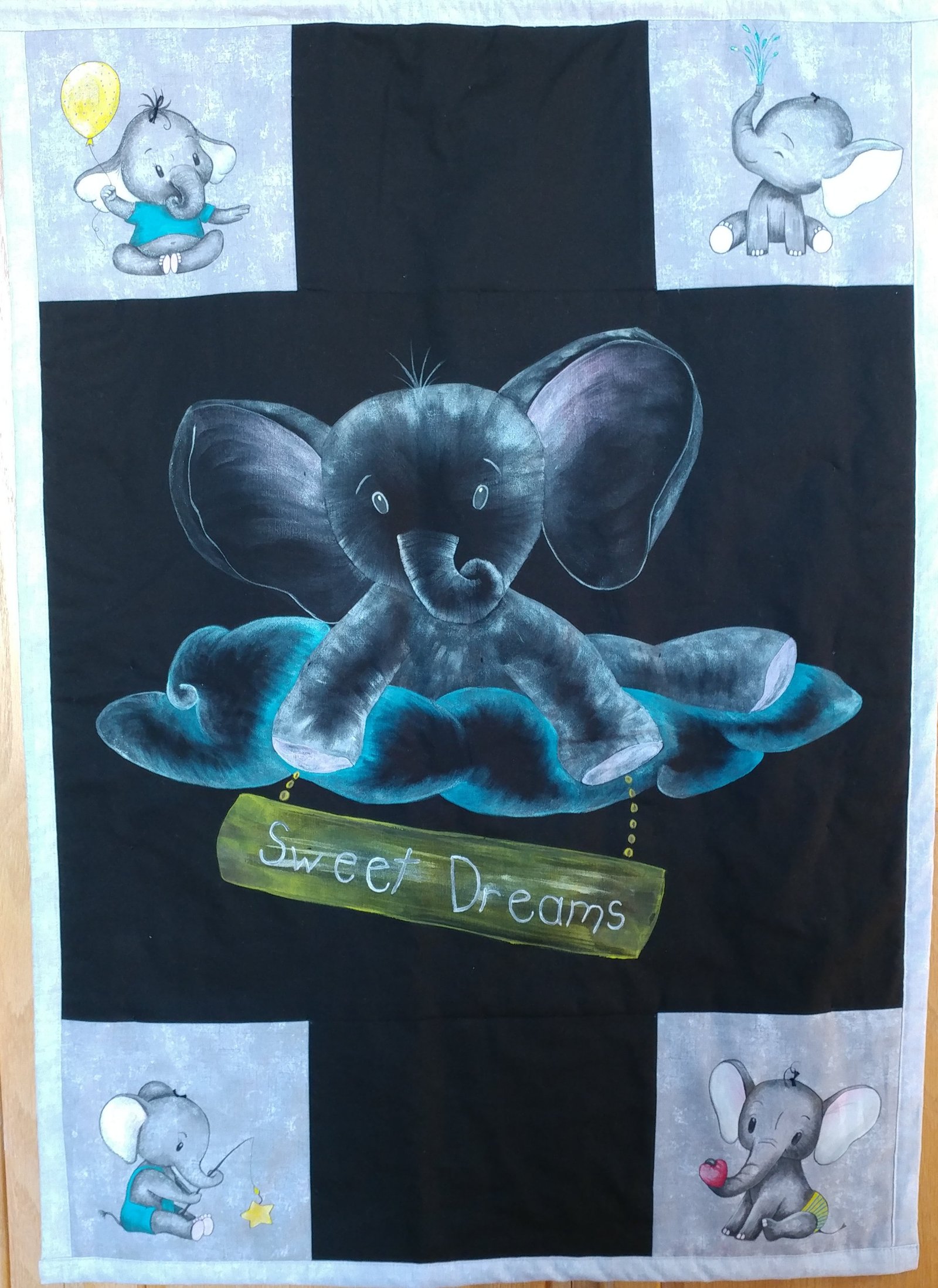 "Sweet Dreams" four corner elephants are painted on medium gray variegated cotton fabric, while the large elephant is paintedon onyx black fabric with a 1″ light gray verigated cotton external border.
Click here to begin your custom order!

Sweet Dreams for Baby Bow

Baby Bow needed something really special to welcome him to Mother Earth.  "Sweet Dreams" is a custom piece that hangs in his room.
Fee:  $375.00
May be displayed from a 7/16″ curtain rod.
Materials: 100% cotton fabric, batting, fabric acrylic paints, thread