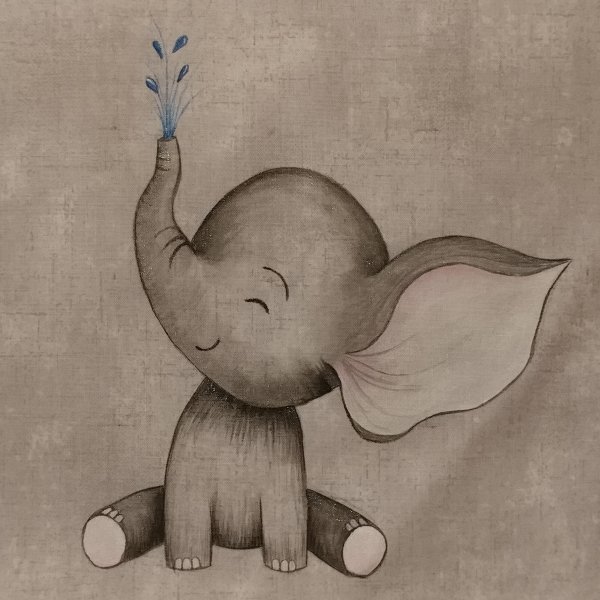 "Elephant Giggles" are painted on a gray variegated cotton fabric.
Add this cute little guy to your cart, then click here to begin your custom order!
Elephant Giggles – Water Fountain

Hand painted by Kate to be completed as a wall hanging or part of a quilt/wall hanging.  Purchase this art block for a customized quilt/wall hanging by Kate or finish it yourself.
All "Elephant Giggles" fabric art are hand painted and no two are exactly the same. Colors differ per PC, phone, tablet monitors.
Unfinished Size: 12″ x 12″
Materials: 100% cotton fabric, fabric acrylic paints
*****NOTE:  Elephant Giggles – Water Fountain IS IN stock.  If you need more than one, allow 14 days for painting. 
Free shipping within the US.  Kate will email you when your order ships – within 2 business days.