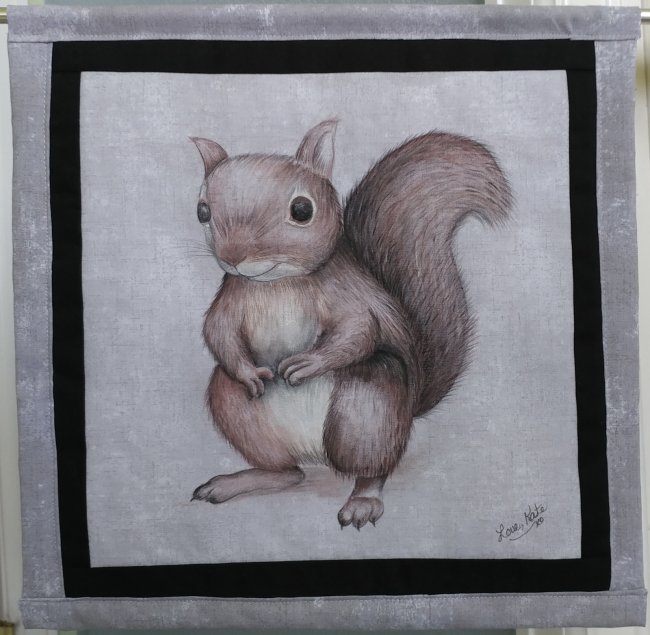 "Sweetie Two" is painted on a light gray variegated cotton fabric and features an onyx black 3/4″ border and a darker gray variegated 3/4″ border.
Custom orders are welcome!
Happiness is a Squirrel!
Meet Sweetie Two!

"Sweetie Two" is wondering… "whatcha doin? Wanna play?" He reminds us to not take ourselves and life so seriously — stop stressin' and play!
Kate has hand painted and sewn this wall hanging and infused it with Reiki and Eir Healing energy.
All "Happiness is a Squirrel" wall hangings are hand painted and no two are exactly the same. Colors differ per PC, phone, tablet monitors.
Wall Hanging Size: 14 1/4″ x 14 1/2″
May be displayed from a 7/16″ curtain rod or dowel.
Materials: 100% cotton fabric, batting, fabric acrylic paints, thread
Free shipping within the US.  Kate will email you when your order ships – within 2 business days.