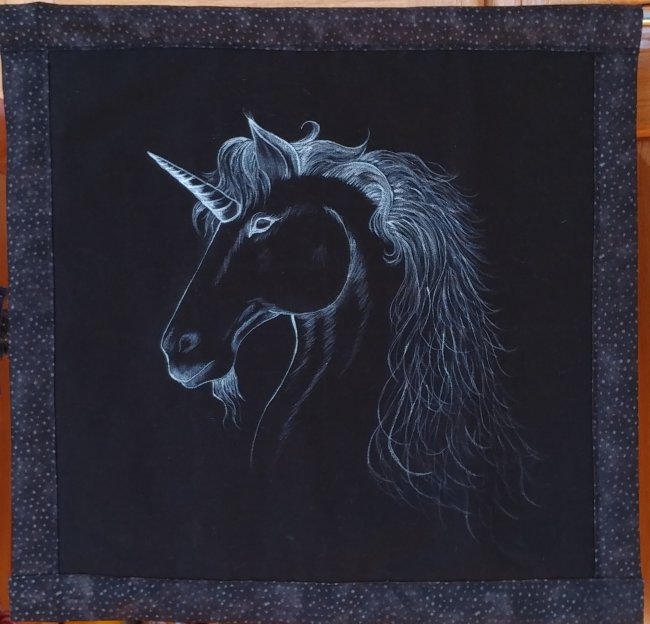 The "Magical Unicorn" is painted on a onyx black cotton fabric and is bordered by 1″ variegated black fabric.
Custom orders are welcome!
Magical Unicorn

This "Magical Unicorn" reminds you that life is more than 3 dimensions and all things are possible when we truly believe.
Kate has hand painted and sewn this wall hanging and infused it with Reiki and Eir Healing energy.
All "Magical Unicorn" wall hangings are hand painted and no two are exactly the same. Colors differ per PC, phone, tablet monitors.
Wall Hanging Size: 14 1/2″ x 14 1/4″
May be displayed from a 7/16″ curtain rod or dowel.
Materials: 100% cotton fabric, batting, fabric acrylic paints, thread
Free shipping within the US.  Kate will email you when your order ships – within 2 business days.