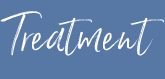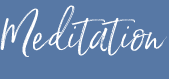 ~~ O-M-G ~~

Are you ready to focus the power within you to manifest what you want?
If so, scroll down and reserve your seat!!
Florence Spoke the Word for her students.  She also provided Treatments that supported her students to shift their energy out of fear to love and manifest what they wanted when the world was in chaos.

During this experiential guided Manifesting Treatment Meditation we will do all of that and more.
During our magical time together:
we will gather together with singular intention to shift from the chaos of our head space to the empowered love vibration of our heart space.
we will quiet our mind chatter and open the way for a deeper, clearer connection with our superconscious/higher-self – the heart space.
I will "speak the word" for you to manifest your heart's desire.
I will guide you through a "treatment" meditation holding the safe space for you to shift from fear energy to love – where you will embrace, manage and focus the power of the energy within you.
we will ground into the power of that love energy and bring it back with us – sharpening our awareness for guidance of action steps.
Join me for this powerful, magical journey to embrace, manage and focus the power within you to manifest what you want!
Manifesting Treatment Meditation

Date: April 26, 2023
Time: 8pm ET, 7pm CT, 6pm MT, 5pm PT – check the world clock on your phone if you're outside these time zones
Fee: $27
Location: Zoom
**Call WILL be recorded!  You'll receive an email with a link to the audio recording within 24 hours of completion.
NOTE:  Once your registration is complete, watch your inbox for your welcome email.