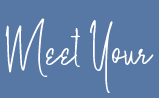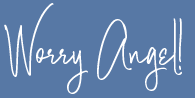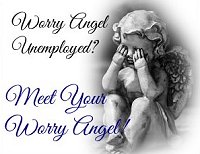 The NUMBER ONE energy that
holds you back from manifesting what you want is:
Almost every-one worries to some degree.  Those who don't are masters at manifesting what they really want!  But most people… worry A-LOT.  Days, weeks and months are spent drowning in worry, yet never physically dying.
What does die, is the joy of life.
And… worry puts a screeching halt to manifesting what you want – instead you manifest More to Worry About – and no one wants to do that!
Why do we worry?  Because we've been taught to believe that if we don't worry, we're not being responsible.

When the truth is… worrying is the least responsible thing we can do.
Did you know you have a Worry Angel?
Is he unemployed?
This program is a virtual, experiential class that illuminates the darkness of worry for what-it-is and gently reveals to you why you feel the need to worry about life situations and relationships and… release that need!
PLUS… you'll meet your worry angel and learn how to work with him.  When you give your worries to your Worry Angel, you'll be free of worry.  Just how awesome would that be?  Ahhhh…. heaven on earth…
Just how awesome would it be to live your life Worry FREE?
In this program you will:
learn how to release Your Human Need to Worry
learn the truth about worry energy that creates your every – day – experiences
discover what "responsible" really means
understand the difference between worrying and caring
disconnect from the energy of worry – and learn to recognize when you subconsciously take it back and play with it
meet your Worry Angel – learn his name and how to work with him (if you've already met your Worry Angel, you will connect more deeply with him).  You want to keep him Employed!
If 'worry' is your best friend… isn't it time you broke up?
Meet Your Worry Angel Class

Date:  Wednesday, April 19
Time: 8pm ET, 7pm CT, 6pm MT, 5pm PT (check the world clock on your phone if you're outside these timezones)
FEE:  $27US – yeah… only $27!
Location: Zoom
**Program WILL be recorded!  You'll receive an email with a link to the recording within 24 hours of completion.
NOTE: When you complete your payment for the class, you will be redirected BACK to the website to complete your registration!  You MUST complete your registration to get access to the class!