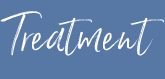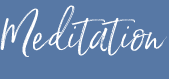 Thank you for joining me!!

Spoken Word for the Treatment:
Infinite Spirit, I release the need to hold onto beliefs and thought patterns of the past that do not serve me. This release sets me free. I accept the truth… that I am worthy, deserving, and good enough to manifest and live the life that makes me happy. I accept that I have the power to manifest what I wish to be, do, and have – all that my heart dreams of – I am now free to manifest what I want. I am deserving – I am good enough – This belief is safe and true…
Click here to download the original recording of the call. 45:59 mins  
The next Manifesting Treatment Meditation will be in June.  Watch your inbox for more info.
I'm excited to learn of your manifestations!

Blessings, love, and light,
Kate
Everything is working out for my highest good.

I'm excited to learn what happens next!