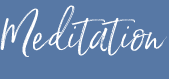 Thank you for joining me for this exciting manifesting experience!
You will receive a reminder email the day before the meditation, then another an hour before the meditation begins.
If you cannot attend LIVE, the meditation will be recorded.  I'll send an email notice when it's ready for you to download.
I'm excited to share this exciting event with you to support you to build and fine tune your manifesting frequency!
Blessings, love, and light,
Kate
Everything is working out for my highest good.

I'm excited to learn what happens next!