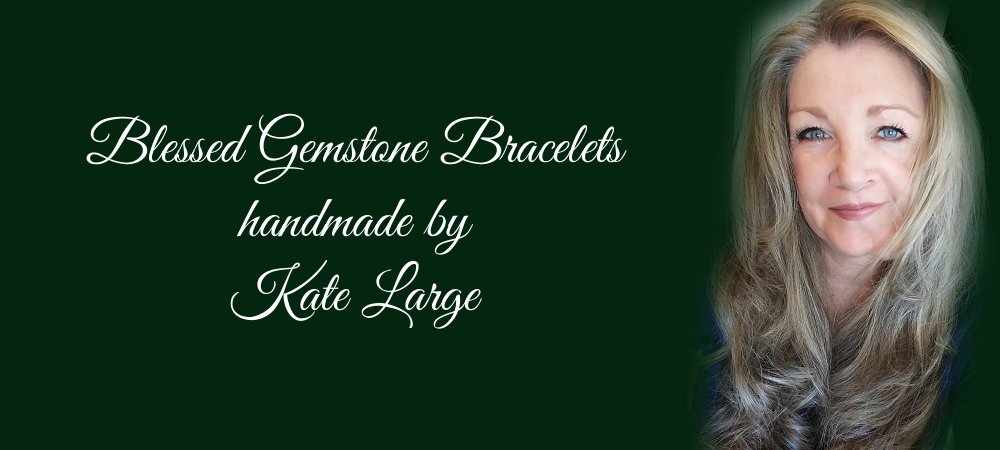 When I was a little girl I had dreams of being a fashion designer, or an artist, or a jewelry designer, or a teacher.  Never did I imagine I would be a spiritual teacher, but here we are.
I LOVE bracelets!  My husband usually buys them for me, but in 2015 I bought a saphire and diamond white gold infinity bracelet for myself.  It was a gift to me in celebration of fully stepping into my power as a spiritual teacher, plus, the infinity symbol represents wealth to me. 

So… I used this bracelet as a talisman to remind me that I have the Power and ability to create the life I want to live.
In 2017, just before my birthday, my guides nudged me to look into creating bracelets from gemstones.
I researched, experimented and tested what works and what doesn't for physical creation, then I needed to learn more about the gemstones.  I've ALWAYS had an affinity for stones – especially the sparkly ones!  My house is full of rocks, stones, crystals that "had" to come home with me.
But I needed to know more, who are they, what are their powers and how could I best use them to create talismans for others?
This led me to take a class from my dear friend Rachel Keene to learn the ins, outs and properties of crystals.  Rachel opened the way for me to understand the language of crystals, the why and how they support me.
If you have a strong connection to crystals, love Mother Earth's gemstones and bracelets, you'll be very excited at what I have to show you!