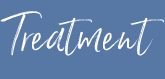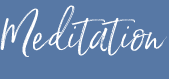 Thank you for joining me!!

Spoken Word for the Treatment:
Infinite Spirit, I release the need to hold onto beliefs and thought patterns of the past that do not serve me.  This release sets me free.  I firmly believe that I am worthy, deserving, and good enough to manifest and live the life that makes me happy.  I accept that I have the power to manifest what I wish to be, do, and have – all that my heart dreams of – I am now free to manifest what I want.   I am deserving – I am good enough – This belief is safe and true…
I am heartbroken that there were internet hiccups with parts of the recording.  I recorded the meditation again so you would have a cleaner copy.
Click here to download the original recording of the call. 41:21 mins 
CLICK HERE to download the meditation ONLY. 24:01 mins
My gift to you – healing Reiki Energy.  I created a chi ball of Reiki energy for each of you.  To call it in, please say, "I call in the healing energy Kate sent to me" then let the magic happen.
I mentioned that we're in Mercury Retrograde – and it did hiccup my voice at times.  As my gift, I'm giving to you the Take Control of Mercury Retrograde and Peek Into Your Future program to support you to navigate this challenging energy.
Click here to download Mercury Retrograde program 36:10 mins
Click here to download 10 Tips to Survive Mercury Retrograde
Click here to download 6 things to DO during Mercury Retrograde
Click here to download Mercury Retrograde Calendar (includes pre & post shadow)
The next Manifesting Treatment Meditation will be Friday, May 19th.  Watch your inbox for more info.
I'm excited to learn of your manifestations!

Blessings, love, and light,
Kate
Everything is working out for my highest good.

I'm excited to learn what happens next!